Meet the people behind the DISINTEGRATION Project!
Prinicipal Invesitgator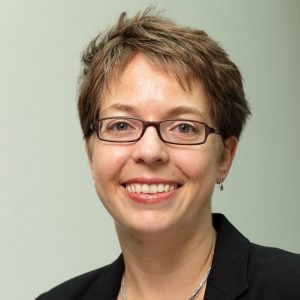 Prof. Dr. Stefanie Walter is a full professor for international relations and political economy at the Department of Political Science at the University of Zurich and the principal investigator of the DISINTEGRATION project. She studied public policy and economics in Konstanz, Montréal, and Barcelona and graduated from ETH Zurich in 2007 with a Ph.D. in Political Science and a dissertation on the political economy of currency crises in 2007. After a post-doc at the Weatherhead Center for International Affairs at Harvard University and working as junior professor at the department of political science at the University of Heidelberg, she joined the University of Zurich's Institute for political science (IPZ) in 2013. Stefanie Walter's research concentrates on the fields of international and comparative political economy, with a particular focus on how distributional conflicts, policy preferences and institutions affect policy outcomes. Current projects examine the mass politics of disintegration, the political economy of the global financial crisis and the euro crisis, and the effect of exposure to globalization on individuals' policy and partisan preferences. Her work has been published by outlets such as American Journal of Political Science, Annual Review of Political Science, Cambridge University Press, Comparative Political Studies, European Union Politics, International Organization, or International Studies Quarterly.
Post-doctoral researchers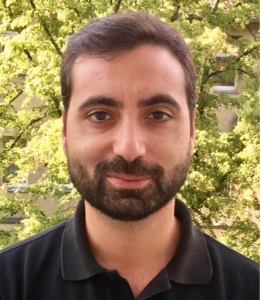 Giorgio Malet is a postdoctoral researcher and responsible for research in the public opinion work package (WP1). He completed his doctorate at the European University Institute, where his Ph.D. thesis analyzes the reclaiming of national sovereignty in Europe in terms of voter realignments, party responsiveness, and diffusion processes. During his Ph.D., he held visiting positions at the University of California, Berkeley and at the London School of Economics. At the EUI, he was also involved in the research project on "Political Conflict in Europe in the Shadow of the Great Recession". His research interests focus on the study of party competition, voting behavior, and opinion formation.
Marco Martini is a postdoctoral researcher and responsible for analyzing media discourse in work package 2 (domestic discourse). He received his Ph.D. from ETH Zurich in February 2018. His research interests lie at the intersection of international political economy, bargaining, and political methodology. His research investigates how government's industry-specific policy preferences affect bargaining in international trade relations. In his dissertation, Marco looks at trade disputes. In other projects, he studies, for example, the formation of preferential trade agreements. To compile previously unavailable data on trade barriers, dispute events, or bargaining outcomes, he draws on a variety of methods, including automated text analysis, mathematical simulations, and statistical modelling. Marco has won the ETH Medal for outstanding dissertations at ETH Zurich as well as the SNIS Award 2018 for the best Ph.D. thesis submitted at a Swiss University on a subject related to International Studies. Prior to joining UZH, Marco was a fellow at the Niehaus Center for Globalization and Governance (NCGG) at Princeton University.
Visiting researcher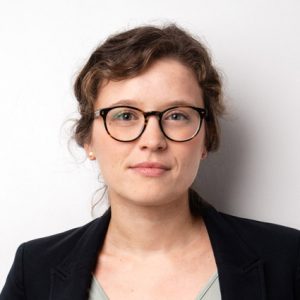 Friederike Luise Kelle is a postdoctoral researcher in the project. Her research interests focus on sovereignty referendums, regional politics in Europe, and separatist movements. Prior to joining the group, she has been a postdoctoral fellow at the Weatherhead Center of International Affairs at Harvard University, and a research fellow at WZB Berlin Social Science Center. She received her PhD from the University of Konstanz in 2017. In her dissertation, she assessed the territorial sources of self-determination demands and strategy choice. She held visiting positions at Princeton University and the University of Maryland, College Park.
Research assistants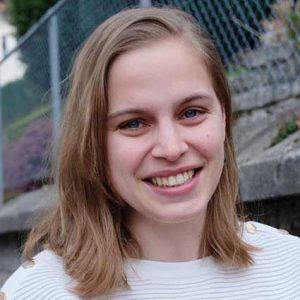 Stefanie Matter is a student of the joint Master degree Comparative and International Studies offered by ETH Zürich and the University of Zürich, and supports the DISINTEGRATION project as a student research assistant. During her Master's program, she took part in a student exchange with the Graduate Institute in Geneva (IHEID). Previously, She earned her Bachelor's degree in International Affairs at University of St.Gallen in which she spent one semester at the University of Canterbury in Christchurch, New Zealand. Apart from that, she gained work experience as a marketing assistant at BearingPoint Switzerland and as a volunteer for the non-profit organization DEVELOPmed.aid.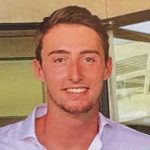 Benjamin Kilchherr started his undergraduate studies in the field of International Relations at the University of California, Riverside and now is a bachelor student in Political Science and Economics at the University of Zurich. He works as a  student research assistant for the DISINTEGRATION project (WP2).
Dominik Gross is an undergraduate student in Political Science and Economics at the University of Zurich. In Spring 2020, he went to Morocco for an exchange semester at FGSES. Since September 2020, Dominik has supported the WP2 team and Marco as a student research assistant.
Martin Juan José Bucher is a student research assistant for the DISINTEGRATION project supporting the research group from the technical and engineering side. He completed his BSc in Informatics at the University of Zurich (UZH) in 2019 and is now working towards his MSc in Computer Science at ETH Zürich (ETHZ), planned to be finished by early 2022. Besides academia, Martin has already gained quite a bit of experience from industry, especially during his time as a software engineer at BSI Business Systems Integration AG in Zurich and his role within Tinystudio, a company he co-founded back in 2015, focusing on client projects for the web. He is very eager to see how political science research can be seen from the computer science perspective, especially when talking about natural language processing, machine intelligence, and statistical modelling.
Advisory board
Prof. Dr. Tanja Börzel (FU Berlin)
Prof. Sara Hobolt, PhD (LSE)
Prof. Jonas Tallberg, PhD (Stockholm University)
Prof. Dustin Tingely, PhD (Harvard University)
Former team members